Run like you never did before.
Use your iPhone to the max as a training aid
for running and multisports.
GPS/Pedometer, indoors and outdoors
Heart Rate based training, support for all popular sensors
Swiss design, HealthKit support
Cadence tracking and build in metronome
Most Powerful interval/workout editor and coaching
Bulk uploads to any site we support, don't have your data locked
Maps, graphs, statistics, and much much more
iSmoothRun Pro

$5.99
Not just another GPS tracker
Programmed by runners, iSmoothrun is the App that we all wished for. Taking advantage of the unique hardware our iPhones provide, we created the ultimate App for endurance training.
Use GPS or footpod
Track your heartbeat
Autopause
Share with friends
Export your data
Custom interval workouts
Built in metronome
See where you ran
Extensive statistics
Custom activities
Track your shoe mileage
Listen to your music
Race against yourself
Audio reports
Log weather conditions
Runkeeper Live support
Track your calories
Multi language support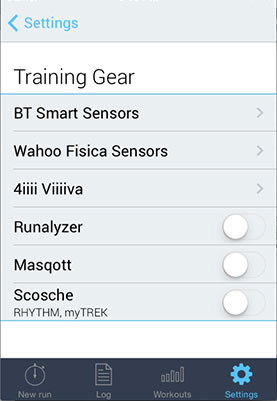 Read what the top running bloggers have to say about the app
A video review of iSmoothRun's main features by one of our users