Not just another GPS tracker
Programmed by runners, iSmoothrun is the App that we all wished for. Taking advantage of the unique hardware our iPhones provide, we created the ultimate App for endurance training.
Use GPS or footpod
Track your heartbeat
Autopause
Share with friends
Export your data
Custom interval workouts
Built in metronome
See where you ran
Extensive statistics
Custom activities
Track your shoe mileage
Listen to your music
Race against yourself
Audio reports
Log weather conditions
Runkeeper Live support
Track your calories
Multi language support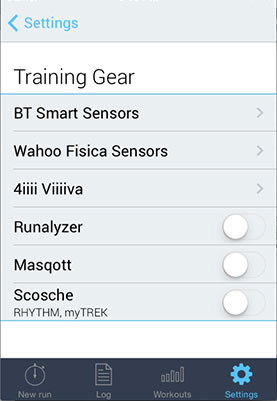 Read what the top running bloggers have to say about the app
A video review of iSmoothRun's main features by one of our users
Copyright © 2011-2013 Lake Horizon Ltd. All rights reserved. Trademarks are properties of their respective owners. Website by Irma Scheer.